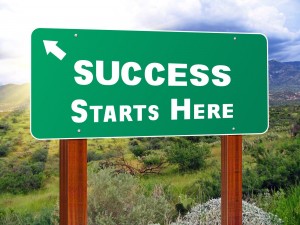 For an Internet newbie, the thought of having to build your own website may seem a bit overwhelming. Where do you start? Well, let me tell you – it really is no hocus-pocus. Anyone with access to a computer and Internet can do it. And so how do I create my own website for FREE? Very easy – here are some simple steps to follow.
Get a Domain Name
First of all, you do need to get a domain name. The domain name is your website address – like on this site – the domain name is www.worktobefree.com. I have written a separate article with a few tips on choosing your domain name, but simply put, you want to get one that relates to what you want to write about or sell. You can buy cheap domain names on Namecheap, or you get minimum of 2 websites at absolutely NO COST at Wealthy Affiliate.
Hosting
Any website is hosted from somewhere. That's just how it works – it's not enough to get a domain name and then build it without a host. There are a few good places that do web hosting, but I'm not going to go list heaps of web hosting places here. You are reading this article because you want to know how to create your own website for free, and that's what I'll tell you.
You can get FREE web hosting on Wealthy Affiliate. You can read more about other benefits of this affiliate marketing community in my review, but yeah – they will give you FREE and 100% stable web hosting.
Website Design
It is really fun and easy to set up your website. From choosing your design and layout, to configuring it with some nifty plug-ins. Wealthy Affiliate will take you through this process step-by-step.
You can register here to create your FREE starter membership – and watch this video showing you just how quickly you can create your own website.

 WATCH VIDEO: How to Create a Website in Under 30 Seconds.
Content
When the shell is created, it's time to start adding some content. Once again, I recommend following the training and guidelines provided to you at Wealthy Affiliate. There are always easy and creative ways to find new things to write about.
As you can see, it is really easy to create a website – and it doesn't have to cost you anything. If you have any questions – please feel free to ask below. I'm here to help.
And finally, just a friendly reminder to sign up to our newsletter to keep on top of any new blog posts in this world of earning a living working from anywhere.
Have a lovely day!
Cheers,
Karina