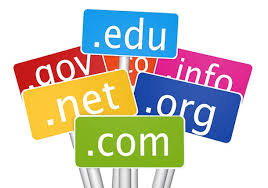 So you have decided to start your own online business – Congratulations! Once you have decided what niche you will be focusing on, it's time to find your domain. Your domain name is the first identifier your audience has of you, so you want to make sure you get the right one. Here, I'm aiming to give you some tips on how to go about securing your perfect domain name.
Cost
You have access to FREE domains within Wealthy Affiliate, or you could buy them cheap on sites such as Namecheap.com. You really shouldn't have to spend more than $15 a year for your domain. As an example, I paid $10.69 for my last domain – cooltoys4boys.com.
Namecheap will give you options to buy domains which they categorize as "Premium", however, I would not go down that path. My belief is that you absolutely can find fantastic domain names that cost less than $15.
Your Ideal Domain
Ideally, you want a domain that's general enough so that you don't tie yourself to a brand. It should be easy to remember, and still reflect what your site is all about. Naturally, there is no point having a really catchy domain name about flowers if your site is about weight loss programs. So the domain should be relevant.
Using my personal example again; cooltoys4boys will be focusing on reviews on boys' toys. I have a toddler running around at home, and what better way to earn money than to review and give a spiel on toys that I have already spent money on myself? 🙂
.com
I recommend that you try to get a .com domain. There is a general belief that .com is what people are used to, and that you may lose out on traffic if you have country specific domains such as .com.au / .no / .se etc. Your audience may think that a .no site only services Norway, and so on. A .com is also easier to remember.
If you cannot find a suitable .com, then aim for .org as the 2nd best option, or .net as your 3rd best option.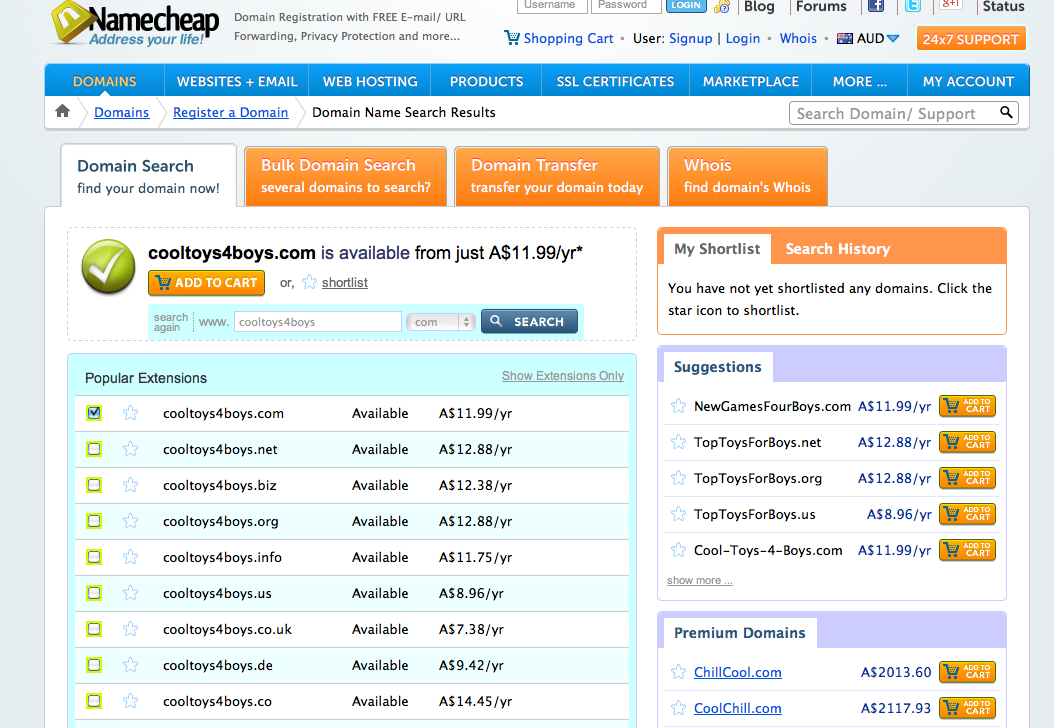 Research
Searching for the perfect domain name can be so much fun…or frustrating, if you find that every name you search for is taken.
A great tool for researching domain names is Jaaxy. The enterprise version of Jaaxy gives you recommendations on available domain names; all you have to do is enter your ideal search terms like "toys for boys".
You can also do your research within the domain registration website itself. This is what I did for my latest domain. I started searching for toysforboys…and eventually ended up purchasing cooltoys4boys.com.
If you are struggling to find a suitable domain, you could consider using your name in the .com – such as 'karinasbabystroller.com' and 'robspartygames.com'. Alternatively, you can start it with 'choosemy…'
In the end, the choice is entirely yours and you will ultimately get a domain that feels right for you. And once the domain name is sorted, the real fun of building your website starts. As always, I'd love to hear your feedback and tips – so please drop a line below.
Have a lovely day!
Cheers,
Karina