A way of increasing your Google ranking is by writing quality content. Frequently. This may sound a bit daunting at first, but fear not – There are many great ways to find content ideas for your blog.
Google Alerts
Set up Google Alerts for the main topics of your website. As an example, I have several Google Alerts in place: Work from home / work life balance / building websites / new affiliate programs / making money online…
With these alerts, you can receive daily emails from Google with posts and articles on your chosen subjects. And each day, I find new and interesting content ideas that are relevant to my business.
To set up the Google Alerts, go to http://www.google.com/alerts. Simply enter your topic in the search query field, and follow the prompts as demonstrated below.

Get new content ideas from your old content
Review your old posts and pages, and you will find an abundance of new content ideas. Please check out this video by Kyle at Wealthy Affiliates, where he explains this in a very simply way: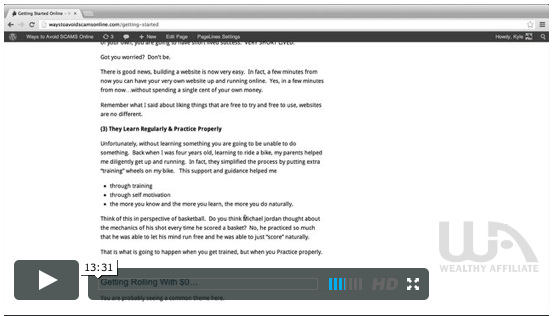 WATCH VIDEO: Getting New Content Ideas From Old Content
Make a list
This may sound evident, but it's very easy to forget. You come up with a great idea for a blog post, and the next minute you are focused on another task at hand…and that great idea is gone. So keep a list handy (I use NOTES on my iPhone), and add topics and subtopics to it as you go.
Get inspired by other bloggers
It's fully acceptable to use other people's blog posts as inspiration for writing your own stuff. Of course, you cannot copy the post, and for good reasons: it's unethical! & Google will pick up on this and punish you with bad ranking! But by all means, following your favorite bloggers and getting ideas from their posts make for a both effective and enjoyable research session.
Break it down
Break down your themes or topics into sub-topics. This is easier than it may sound. A personal example again; take the theme "Building a website". Now, it's quite easy to come up with sub-topics…examples again are "How to build a website in 30 seconds", "building a free WordPress website", "how to get your website indexed in Google" etc
Alphabet Soup Technique
Google searches are great for content ideas! You can use a Google Search to find unlimited ideas and in-demand keywords. Once again, though, I recommend you check out this video that shows you, step-by-step, how to use this technique.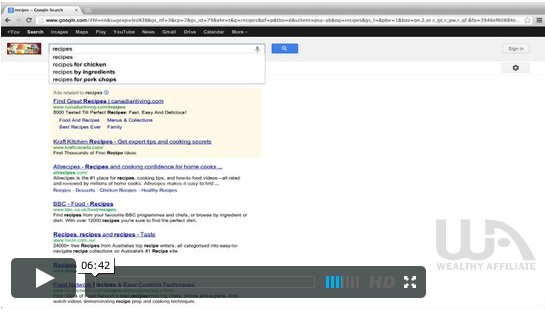 WATCH VIDEO: Alphabet Soup Technique
These are not the only great ways to find content for your blog, but they are ones that I personally use all the time, and ones that I find effective. I would love to hear other ideas too, so please feel free to comment below. And also, if you are stuck finding content, please feel free to reach out – I'd love to help 🙂