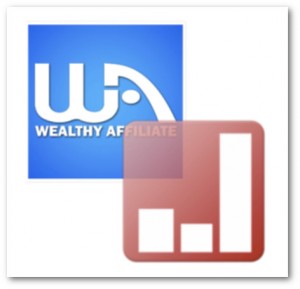 To have a successful website, you need to generate consistent traffic to your site. And whilst there are many ways to generate traffic, one simple yet crucial strategy to increase your hits is by the use of low hanging fruit keywords. Again, there are a great selection of keyword tools available in the marketplace, and I want to demonstrate to you 2 of the best free keyword finders.
Low Hanging Fruit Keywords
The low hanging fruit are there – just ready for the pickings. It's those that are easily accessible and achievable, and that doesn't require a lot of effort. In the world of SEO and online marketing, low hanging fruit keywords are those with a high search rate yet low competition. Ideally, you want to find keywords or keyword phrases that have 100+ searches per month, and with less than 300 competitor articles. To use this article as an example, the phrase "Best Free Keyword Finder" is a great low hanging fruit with 128 searches and only 14 competitive sites (at the time of writing).  – there for the picking 🙂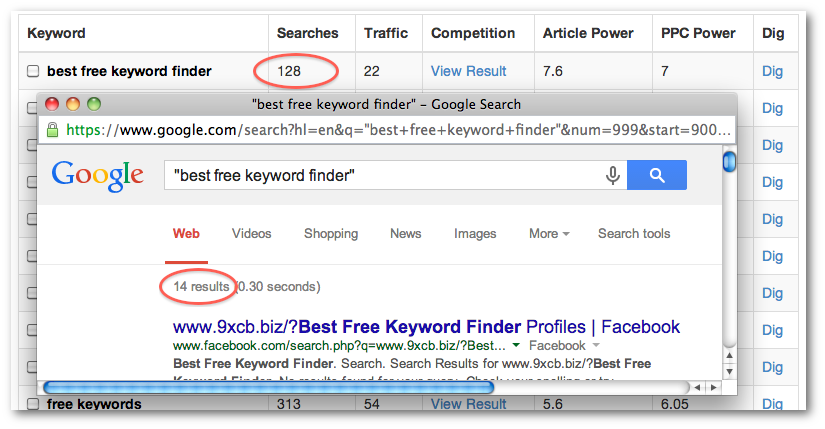 So What Are the Best Free Keyword Finders?
I consistently use 2 great keyword tools; Jaaxy and the Keyword tool available at Wealthy Affiliate. Both of them are available to try for free, and they will demonstrate accurate QSR (Quote Search Results) – your real competition.
Access to the Keyword Tool in Wealthy Affiliate does require you to be a member. The great thing is that there is no cost to sign up, and you will have instant access to a myriad of excellent training and tools to succeed in the world of online business. The screen shot above that demonstrates the competition of the keywords used in this very article, is from the WA keyword tool.
Jaaxy, too, will give you access to monthly searches, keyword quality indication, SEO Power and the true competition which is QSR. Additionally you can check Site Ranks and Website SERPS (Search Engine Results Pages). The Website SERPS are particularly useful in providing data on your website's title, meta description and more. For more information on Jaaxy, please check out my full review here. That blog post also features comments from other users and their personal experiences.
Why not test it out yourself? Check out your desired keywords below:
If you are using other great keyword tools, I'd love to hear about it and do some further research into it. Also, please let me know your personal experiences with the tools I have mentioned here.
And don't forget to sign up to our newsletter – just leave your details in the green text box in the top right corner of our site.
Have a lovely day!
Cheers,
Karina