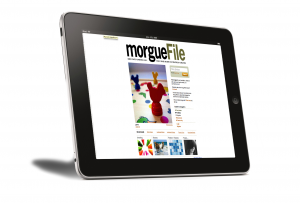 If you are anything like me, you are probably constantly thinking how you can improve your website – personally, I want to improve it not only to get more traffic, but also due to my own work ethic; wanting quality content and a neat look. I learn every day within the Wealthy Affiliate program, however, I have also done other research on how to keep a website smick-smack. Let me share with you these 12 tips for making better websites.
1. Keep Writing
It is crucial that you keep adding new posts and pages to your website regularly. This is important for ranking, and also your readers will begin to expect new content to be uploaded. It is better to post one article each week, than to post 3 one week and then wait a couple of months for the next one. Consistency is key. The articles don't necessarily need to be extremely lengthy, however, try to write a minimum of 400 words.
2. Call To Action
I recommend that you have a call to action on every post and page. There is a reason for posting an article on your site, and you want your visitors to act on something. I always ask for feedback and other tips on the topic I'm writing about. Interaction certainly creates credibility. Call to action refers to you too – please make sure you respond to any feedback in a timely manner.
3. Social Media
Share all your new posts on several social media – Facebook, Google+, Twitter, Pinterest, Instagram, LinkedIn. Not keeping fresh on a few social media site means you might be losing opportunities to connect with valuable prospects/readers. It is really easy and quick to share on these sites – you can simply install a Hupso Share Button – plugin, and you can share by pressing the social media icons, as below.

4. Layout
Clean, neat and easy to read. It has to fall easy on the eye, so please use headings, paragraphs and spacing effectively. I would also have at least one image in every post. Personally, I will always have an image high up in the post, so that it's visible without having to scroll down (whether it's on a laptop or smart phone). White space makes the content more accessible.
5. Website Accessibility
Following on the above tip, please ensure your website is accessible on all devices – such as laptop, iPad or any smart phone. Our website is build using WordPress, and is certainly accessible on all the mentioned devices. I'm happy to show you how to get 2+ WordPress websites totally FREE – just check out my post here.
6. Knowing your audience
Content is king, and you must ensure that your new posts are relevant to your target audience. For instance, if I was to write my next article on "How to lose 5kgs in 1 week", then that will not only confuse my loyal readers, but it would make no sense to anyone looking for weight loss products when they browse through the rest of the website.
7. Freebies
If you can offer something for free – GO FOR IT! If your aim is to make money of a certain product, then giving people the chance to try if for free first is a great way of building credibility. Again, using my personal experience – I am a member of Wealthy Affiliate and make money by recommending other to become members too. If you want to read more about WA, please check out my review here. If you read the post, you will see that anyone (you too) can sign up as a member FOR FREE, with no pressure to upgrade to a Premium membership.
8. Support Network
I recommend that you interact with other online marketers – get others to review your site and give you feedback. The feedback I get from other members of Wealthy Affiliate is hugely appreciated, and I have many times adjusted posts and pages after receiving valuable points of direction. Read more about the importance of a Support Network in online business in the following post Teamwork within Online Business
9. Grammar
This one is short, but sweet. Please ensure you have correct spelling and grammar. Many people lose interest as soon as they find spelling mistakes. I still recommend to keep it personal, and with your own style. Personally, being a Norwegian living in Australia (the land of slang), I am fully aware that my grammar can be a little so-and-so at times. I have accepted this, however, will always strive to have no spelling errors.
10. Follow the Guidelines
Several tips fall hereunder; avoid being penalized by Google for using automatic backlinks, or violating other policies with them. You don't want to have your website blocked.
11. Contact information
Provide your contact information in an easy to access place on your website. It makes sense to have a "Contact Us" page, or at the very least, an "About Me" page. I recommend having more than one way of contacting you. On this website, you'll have the option to contact me directly on the site (on the bottom of each post), I have provided an email address (jaxfrihet@gmail.com) and links to my Profile Page on Wealthy Affiliate.
12. Tracking
Using Google Analytics or similar tools are great for tracking what works. The information can include demographics of your readers, what posts / pages generate more traffic etc. I learnt how to set up and track my goals in Google Analytics by watching a step-by-step video on Wealthy Affiliate (surprised?;-). For your convenience, I have provided the direct link to the video below:

Setting Up & Tracking Goals in Google Analytics
I hope these tips have prompted a few new actions on how to improve your own website. As always, I'd love to hear back from you. And I'd love to hear other tips too.
Have a lovely day!
Cheers,
Karina