People have different ideas about working from home. Some love the idea of not having a boss to tell them what to do every second, to control your working hours (and income control), while others may feel the need to have some actual adult, face-to-face interaction, throughout the day. For the latter, getting an income from the comfort of your own home may only be for the purpose of getting an extra income; a part time job. Finding the right business opportunity can be a job in itself. You need to consider how much time you are willing to dedicate daily / weekly, and also consider how it will affect your current lifestyle and family needs (hopefully to the better).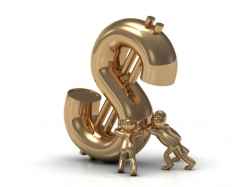 Whatever your intent and wishes are in regards to working from home, I'll try to cover off your options here. Certain jobs may be perfect for the stay-at-home mum looking to get some income while bub is having a nap (that is, if you're not aching to have a much needed nap yourself….and if so, Always choose the nap! Believe me, sleep is pretty much on top of my list of favourite things to do)…
Oh…seems I got sidetracked there…I do apologize…ok so, back to the work-at-home options out there; I'll try to list quite a few and give you some benefits and disadvantages to working from home. At any point, I encourage you to leave a comment, question or feedback below.
Data entry
Yes, there are Data Entry jobs out there to use your typing skills towards some extra cash in your pockets. Are there many scams to look out for? Oh yes, so many…most of them, in fact. It makes if difficult to filter out the legitimate ones. Legitimate Data Entry jobs won't make you rich, but that may not be your goal either. If you simply want some extra $$ doing a task that doesn't require too much of your energy, then it may be for you. Please conduct a proper research before you start anything, to find out more about the company you want to apply for. Should you have a particular company in mind that you are uncertain about, please feel free to ask. I'll use my resources and do my best to give you an educated response.
Jobs that require some sort of industry training…
I'm referring to jobs such as After-hours Travel agent, medical transcriptionist, bookkeeper, outsourced payroll officer, marketing coordinator, telemarketer and appointment setters.
I won't put too much focus on these roles, as if you have experience in these areas, then you are most likely aware of the opportunities.
Affiliate marketing
I will tell you about what we do, and it is affiliate marketing using the help of Wealthy Affiliate…however, I do want to advise that WA is certainly not the only organization offering training in affiliate marketing out there in the online world. The fact is that there are numerous options out there – I welcome you to check them out…again, do your research and check that it's not a scam. Unfortunately, there are so many Scam organizations out there promising quick-easy-money-for-practically-no-work, and it makes it hard for anyone to figure out the good from the bad and the ugly. If you are uncertain about a particular organization / site, please drop me a line below and I'll tell you what Intel I have about them. Please trust that I have no intention of bad-mouthing anyone for no reason; in fact, I've had success in the corporate world by being honest and transparent, and I have no intention of changing 'strategy' (if you will) now. Making up stuff is simply just too much work, my mind wouldn't even be able to compartment what's a lie and what's not…ok, I'm babbling again, but that's it…if I don't know the answer, I'll tell you so. I will, though, do the research for you and get back to you, that's just plain customer service 101.
Ok, so a little 'sales spiel' about Wealthy Affiliate to follow (like you haven't seen all the links on our website already!;-)…
If you are looking to learn how to earn a living online, then I have found that they are simply excellent. You will have the essentials at your fingertips; Training, Support, Tools and Services. It's fairly easy to understand that without each of these you will struggle to achieve your goals. In a few sentences, it would only be right to say that we have found WA to be fantastic online educators and trainers, and they also do have the platform build specifically for you to create success. (ok, I am reading this and even I can admit to it sounding a bit 'salesy'). Truth is, I'm happy to try selling you into the idea, because my partner and I bought into it! And we are superhappy we made this choice!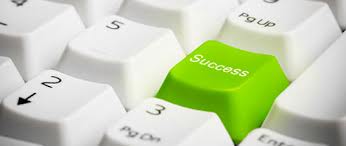 Without me going on and on about the opportunity…if you are interested to learn more about WA and how you can actually make money off it (without spending a single dollar), simply go here: www.wealthyaffiliate.com.
Using recruitment agencies / websites
There are jobsites out there catering specifically for people looking for work-from-home opportunities. As an example, HireMyMum.com.au (I am in no way affiliated with the site), caters (yeah, you guessed it) for mums looking to work and earn a living without having to be in full time employment in your regular office. They have search categories like 'Work from Home' and 'Work in School Hour'. If you'd like to look further into these website, but don't quite know what's the best site locally in your location, please write your request in the comments field below and I'll get right on to it!
Market research
Yes, there are companies out there who are willing to pay you for your opinions! And here we go, everyday, just throwing our opinions to each and everyone for free! All jokes aside, there are actual opportunities here. Companies are constantly coming out with new product & services, and looking for consumer opinions before going to market.
Depending on the job, the surveys (or research) tend to take from 15 minutes to 3 hours. And they pay anything from $1-50 per survey. Also, sometimes you are required to accumulate the number of surveys completed before you are entitled to a payout.
A word of advice, do not participate in surveys where they require a membership fee or any money upfront from you; it's supposed to be the other way around right? There are companies offering paid market research legitimately and for free, and so there is no need to pay for anything.
I was thinking of addressing pros and cons for each work-from-home option, however, after further consideration I figured they are pretty much the same for all of them. And so I would just like to list them as I see them, below:
Working from home pros
Control. You control your work hours, your desk environment (in-house or outside), to suit your life style
Enhanced work – life balance
Tax advantages – you are most likely entitles to claim utility costs and office equipment
Cost & time savings relating to 'travel to work'
Flexibility! No need to elaborate, right?
No office politics
No uniform / office outfit
Depending on what form of work-from-home opportunity you are engaging in – financial freedom!
Working from home cons
Possible lack of support
Distractions – such as household work, TV (!!) and family interruptions
Can be isolating / lonely
Where do you draw the work-family line?
You must be self motivated and organized
If any of the work-from-home options above sound amazing to you, please think about this before you quit your job – working from home require self-discipline, motivation and a level of organization that not everyone has. Personally, as our little family was never in a financial situation to just quit our regular jobs and put all our eggs in the affiliate marketing-basket, we took on online business as a part-time job at start. 1-2 hours every night until we earned the money equal (well, let's be honest; higher!) than that of our normal jobs. Do you research, ask questions and get the facts before signing up to anything. Even the smartest person out there can be caught up in scams.
One thing for sure is, if you put your mind to it there is no reason why you shouldn't succeed. We chose to get involved with Wealthy Affiliate, and have never looked back. I'd be lying if I said that I ultimately didn't want you to get hyped on the idea too, but I totally respect your level of interest / disinterest in WA, and would never be one to spam you with information.
If you ARE interested though, please feel free to check it out by clicking on the image below:

And please do not hesitate to contact us with any questions or feedback below. Maybe you've had experience in other types of work-from-home opportunities outside of those mentioned above? Maybe you basically think I'm full of it? (I sure hope not). In any case, we'd love to hear from you!
Will reply to your comments ASAP.
And please sign up to our newsletter to keep on top of any new blog posts in this world of earning a living working from anywhere.
As always, have a fabulous day!
Cheers
Karina