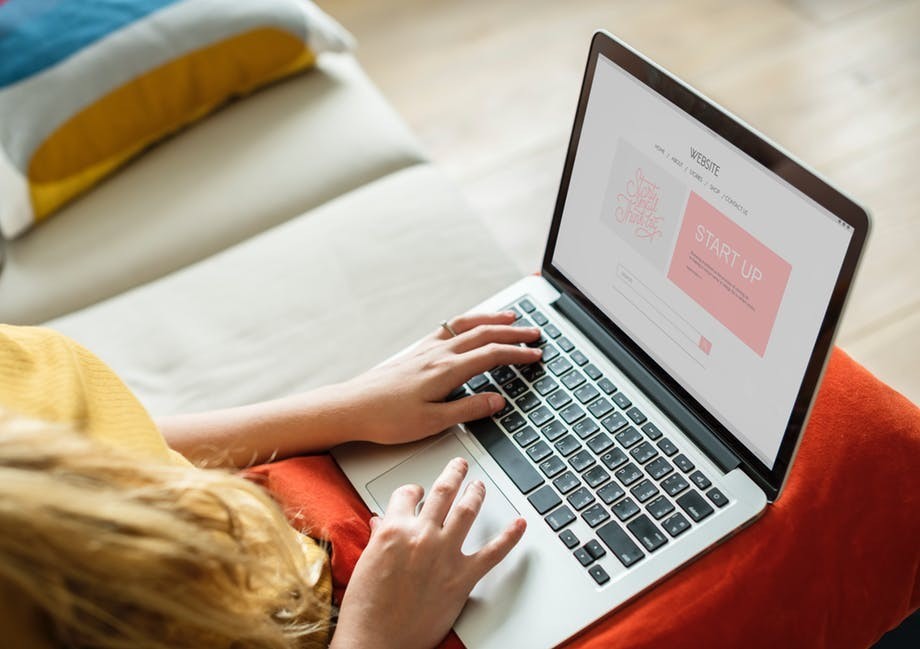 The internet, over the last couple of decades, has opened up numerous opportunities that were otherwise impossible. From connecting with individuals from anywhere in the world by a simple click of a button to earning money online, the world is really getting "smaller" in terms of global reach. Yes, you can now earn money online from the comforts of your own home.
Granted, the internet has also opened an avenue for scammers and unscrupulous individuals to exploit. This can cause people wishing to make an honest living through online work to hesitate. For this reason, we have compiled a comprehensive list of the best ways to make money in Australia.
Affiliate Marketing
Affiliate marketing allows you to market products and services that belong to another company or business. By posting your unique affiliate link on your website, you can link your visitors to these products and services. You earn a commission if the visitors purchase the products and services. I've personally been making money doing affiliate marketing for more than 5 years now – not going into details here, but if you're interested, check out my story.
Sell Jewellery or Your Own Crafts
For the creative and artistically inclined, Etsy offers a platform where you can sell your own handcrafted work. You can also sell your handcrafted items on eBay, which also serves as an online marketplace for handcrafted crafts and jewellery.
Earning From Web Design
Web designers are highly sought out individuals in this day and age. Furthermore, they get paid very well for their web designs and creations. So, if you can create and build websites, logos and so forth, you can easily offer your services at a cost.
Join platforms such as 99 Designs to connect with people that may need your services.
Sell Products on Amazon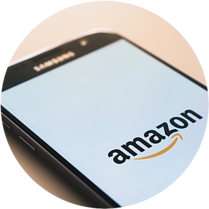 You can earn money on Amazon by utilizing the market arbitrage method. This is where you purchase a product that costs far less than what it's sold on Amazon, the site you want to sell them on. The difference in price is where you'll get your profit.
Of course, you want to ensure that you are purchasing products that are reputable. Have them taken to Amazon Fulfillment Centre and add them to the Amazon list so that you can sell them. I recommend you check out their own section on the different ways to sell product on their site here.
Freelance Writing
You can easily become a freelance writer by joining sites such as UpWork and even Stay at Home Mum.  Of course, this is a great avenue for those that possess great writing and research skills. Quality work is what will ensure that you get more jobs and better pay. I have written a few post on this topic alone, here's one that I thing you'll find useful.
Virtual Assistant
A virtual assistant is like any other normal assistant, only he/she carries our tasks virtually. The tasks of a virtual assistant as still the same, however. From writing and editing documents to sorting through emails, a virtual assistant is often busy.
If you are good at this, you can easily connect with individuals on online platforms such as freelancer.com.
Product Testing
You can get a good amount of money for testing products and writing reviews on them. Companies and various business enterprises will send you products for free so you can test them.
Coaching
What is it that you do best? Which areas are particularly skilled in or well- knowledgeable? It can be anything from social media and blogging, to eBook writing and music. Whatever it is, you can offer your services through online coaching for a fee.
Thanks to platforms such as Skype, you can easily connect with interested individuals.
Sell Your Own Photos
If you enjoy photography or you're a skilled one, you can make money from doing what you love. You easily do this by selling your photos online to interested parties. You can either sell your photographs in two forms: Stock photography and/or art photography.
Stock photography makes a lot more money compared to art photography. Stock photography entails that you sell your photos to interested websites at a fee. A site that I personally use to get pictures for this very site, is Pixabay.
Pay Per Click Advertising
Pay per click advertising is a very effective method to earn a passive income. This is especially true for those that experience high traffic to their websites.
This type of advertising entails using a link or banner that you post on your website. If the visitors click on the links, you get paid a certain amount of commission. Of course, you'll have had to have partnered with an advertiser in order to do this. Wealthy Affiliate, where I'm a member, will teach you everything you need to know about PPC ads and other forms of making money online.

Pay Per View Advertising
Just like pay per click ads, you'll have to use a link, a button or a banner for this type of ad. To do this, you'll have to join Google Adsense, to which they will give you an HTML code of your own. Only after inserting the link to your website will you be the Pay Per View Ads appear. The same goes for Pay Per Click.
However, when it comes to Pay Per View Ads, you only get paid according to the number of people that viewed your ad.
Stock Trading
Stock trading is a great option for individuals that are good with numbers. By simply investing a certain amount of money, you can participate in stock trading by simply using your computer. Stock trading can help you earn a good amount of money, making your investments worthwhile.
Write and Sell E-Books
If you possess great writing skills and don't mind lengthy writing, this one is for you. You can write your own Ebook and sell it on online platforms such as Amazon.
You can also offer services as an E-book writer. There are numerous individuals looking for ebook writers. Not only is there a high demand for writers, but for creative book ideas as well.
Blogging
Blogging is a booming online industry where individuals are able to make money through writing and creating content. It can be hard, but if you choose to write about something you're passionate about and like discussing, there are opportunities available. I've writted quite a few posts on content writing, and writing about your passion – feel free to check it out here.
Become a Social Media Manager
Social media managers often manage social media accounts for certain companies and businesses. This job is suitable for those that are well versed in operating a good number of them and engaging individuals on such platforms.
Work as a Transcriptionist
Transcriptionists are paid very well and are highly sought after. More often than not, they transcribe video and audio files for pay. If you are good at this, especially in a particular field, you can earn some good amount of money.
Online Accountant
If you're tired of working in an office with a very stiff work schedule, why not switch to online accounting? Carry out some research on online accounting jobs and join freelancing sites to land a good job.
Typing
Yes, you can type up written work in scanned form for payment. This works well if you're fast at typing.
Bookkeeping
If you are great at bookkeeping, you can work as an online bookkeeper and earn a fair amount of money. However, try and work for Australian companies to ensure that you get paid decent wages. Various freelancing websites are great platforms to connect you to interested companies.
Make and Upload Engaging Youtube Videos
Prettu much anybody can start a YouTube Channel of their own. As long as you have a computer, internet and a good camera to record your videos, you're set to go. However, ensure that your videos are of high quality and offer quality and credible information.
You can earn money by making YouTube Videos through Adverts, working with sponsors or affiliate marketing. Personally, I have only recently startied dabbling wiht videos – I find them harder that writing, mainly because I don't like listening tomy own voice. So many people in my affiliate marketing network thinks the opposite – that it's easier to do videos than writing articles. Each you their own 🙂
Work As A Social Media Expert
Social media is a powerful marketing tool that numerous companies would like to harness and invest in. If you are an expert in any of the available social media platforms, you can offer your services to other companies. Help them grow their audience reach and increase their digital marketing efforts.
Write An App
Do you have a great app idea that you'd like to see materialize? If so, why not write and develop one? Many of us may not know how to code and develop the app ourselves. However, if you have the idea, you can ppartner with an app developer to make the whole process easier and faster.
Data Entry
Date entry is an easy task that only requires a limited skill. In other words, anyone can do it. However, try connecting with Australian companies in need of data entry individuals to secure good pay.
Paid Surveys
Despite the fact that you can earn money by filling out paid surveys, you will have to invest some time in them. Most surveys often take up at least 20 to 30 minutes of your time. Moreover, they do not pay as well as other online money making avenues.
Hence, it is advisable that you do this when you have time to spare.
Sell Products on eBay
This is a lot like selling items and products on Amazon. Find an online site that sells items for much cheaper, before selling them on eBay.
Ensure that you carry out your research on the items that are highly preferred and sought after. This way, you can tap into a large market.
Programming
This is a great avenue for those that are good at programming. By joining freelancing sites, you can get programming jobs at a good price.
Ok, I'm exhausted now 😉 I chose not to dive too much into the details of all the option, rather I've listed a whole range of avenues that you can make money online. As always, I'd love to hear feedback and questions.
I've chosen blogging and affiliate marketing as my preferred ways to make money online, and you can aread all about my personal journey if that interests you. This whole site is dedicated to making an income online, so if you're curious to find out more, feel free to browse my site 🙂
Have a super day!
cheers,
Karina