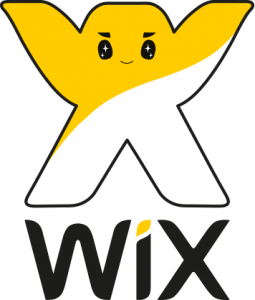 Product name: Wix Website Builder
Website: www.wix.com
Cost: FREE version available. Upgraded versions available from $10.95 per month
Overall score: 8 / 10
Introduction
Wix is a very popular website builder these day, and with good reasons. You have a wide range of templates to choose from and it seems easy enough to get started. The website builder has some great features to build a functional website; Drag and drop editor; ability to add video and images; shopping carts and payment features; built in website analytics; and Apps. There are some limitations to Wix compared to the likes of WordPress, and I'll run you through the pros and cons as perceived by myself.
Pros and Cons
Pros
Free version available
357 great and professional looking templates to choose from.
Comprehensive support
Useful features
Cons
The website editor is not as easy to use as first thought, and is quite limited.
The free website has Wix ads all over it! This is distracting as it draws attention away from the actual content on your site. I have worked with other free website platforms that doesn't have any ads.
Who is it for?
Wix is great for small businesses, but also for the individual looking to create a blog to possibly make money from. It's not the easiest sites to navigate, however, you do have technical support if you get stuck and so I wouldn't let that discourage me.
Support
I am quite impressed with the support available at wix.com, compared to a few other website platforms I have looking in to. They have a Question and Answer section, and you can also 'post topics' if you can't find what you're looking for. Wix has a dedicated technical support team, which is great.  There is nothing worse than getting stuck with a problem, and nowhere to turn to. Kudos to Wix for making themselves available.

Price
The price varies as you have a few different plans to choose from. As mentioned, you can choose the FREE website if you are comfortable with having Wix advertising on your site. The free version also has some limitations, but definitely a great option in order to trial the product without handing out any credit card details.
Other packages include VIP, ecommerce, Unlimited, Combo, and Connect Domain.
If you only plan to ever have one website, then these are affordable prices. However, should you want to create multiple website for different niches etc – then please bear in mind that the above prices are PER DOMAIN.
There are options out there where you can host unlimited sites in one place on a single plan – if interested, feel free to check read my review on Wealthy Affiliate.
Summary
I have no problems recommending Wix Website Builder.
Are there better website builders out there? Yes I believe so. But Wix has created a great (and legit!) product that looks nice and is available at an affordable price – free even!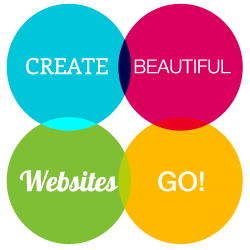 As always, if you have any questions or feedback, please feel free to drop me a comment below. And finally, just a friendly reminder to sign up to our newsletter to keep on top of any new blog posts in this world of earning a living working from anywhere.
Have a brilliant day!
Cheers,
Karina