This week I published my first article on Street Articles. Street Articles allow you to write and publish your own articles on the Internet. You can describe it as an article directory, and it allows writers from all niches to gain free traffic to their website. Let me tell you about my experience and how quickly it can boost up my website traffic and google ranking.
How to write
You can write about pretty much anything, however, there are a few simple guidelines to follow – a few Do's & Don'ts, if you will. I used this awesome infographic by a fellow Wealthy Affiliate member as a "how to"-guide (just click on the picture to see all publishing rules):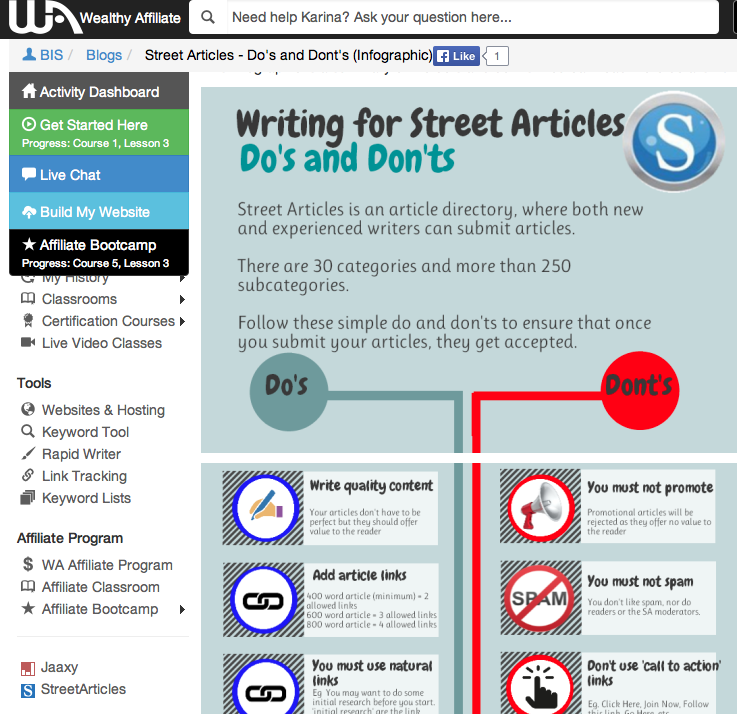 The article I wrote was about 500 words, which entitled me to add 2 quality backlinks to my website – the one you're on right now.
Submission & Approval
Once submitted, it can take up to 24 hours before an article gets rejected or approved. Mostly the reason for rejection is due to not following the guidelines as mentioned above. Now, the cool part – it took less than half an hour for my article to be approved and published!

and better yet…I had 19 views within the hour…
And best of all
The article appeared as #2 on Page 1 in my Google search less than half an hour after it was published! 🙂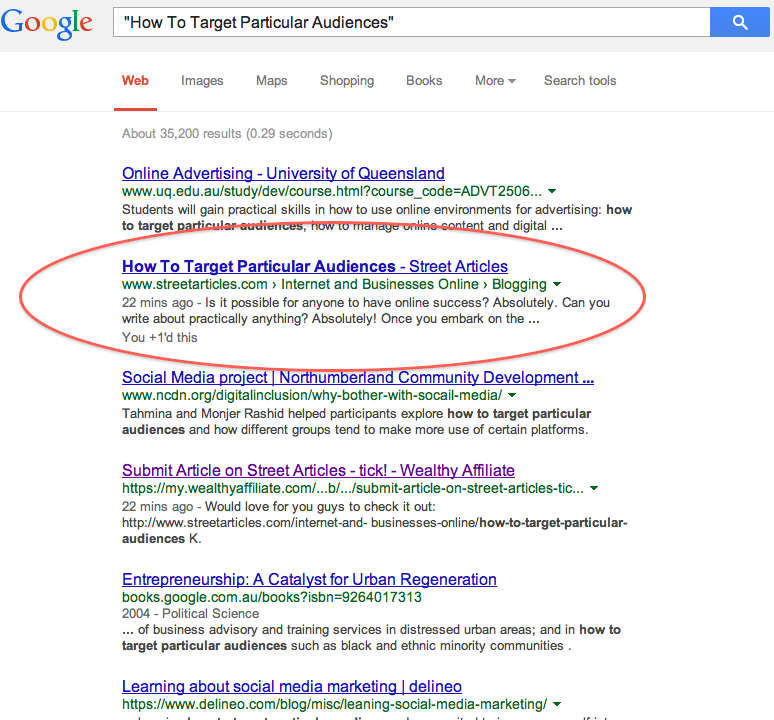 Traffic
So as you understand, driving traffic to your article and to your website is a key aspect of Street Articles. Google ranks these articles very quickly, and this alone can lead to increased traffic to your site.  And in turn – increased traffic represents a greater opportunity to earn money online.
I will be writing a full review of Street Articles shortly, I just wanted to share with you my first experience with it. I would love to hear your input and experiences, please do take the time to drop me a line below
Have a lovely day!
Cheers,
Karina