The social phenomenon known as the internet has afforded us tremendous opportunities that were otherwise impossible a few years ago. With the help of your laptop, you can tap into a world of an unprecedented amount of income. From blogging and Web Designing to Affiliate marketing and social media consulting, there are a number of online businesses.
Online businesses require little to no amount of capital to start. Additionally, they allow the online entrepreneur to work from anywhere and at his/her own pace.
We've often heard of successful entrepreneurs that earn a six-figure income from their online businesses. This fact alone will have anyone ditching their 9 to 5 job to pursue the business of your dreams. However, just the internet and a laptop won't get you the success that so many others have experienced.
It is imperative that you keep in mind certain factors before taking a plunge into the world of online business. Below are a few top tips guaranteed to help you in building your online business.
Find Your Niche
There are a few directions to take when you set out to deciding on your niche; you could work with something you're really passionate about, or you could choose a problemsolving niche. For the latter; find a specific market and identify a problem in it that needs solving. Once you've identified the problem, create a product that solves it or write about other services or products that will help. Find your way to bring value in an ever growing and competitive market.
To do this, you'll have to do your research. Granted, there are too many online entrepreneurs available today. What is a need that hasn't been met yet? What value are you offering to your target audience?
Build and Create An Audience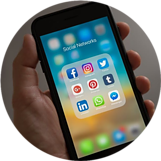 To build your audience, you need to start by creating and designing your website. Ensure that your website is up to date with the latest technologies, easy to use and highly interactive. Your website is the first- impression that you make with your clients. Make it an unforgettable one.
After you've launched your website, the next step is to market it on social media platforms. This lets people know about your business, and also create an online presence. Also, guest blogging on other larger and widely known sites can help you get noticed by others.
Search Engine Optimization
This is where you use particular keywords in your content so it can rank higher in an organic search. The quality of your content matters just as much as the keywords you use and how to structure it.  Also, create attention capturing headlines to drive traffic. I've found Jaaxy to be a fantastic keyword tool; it's free and I use if for every blog post I write.
Another trick that often works is by using pay- per- click advertising. Pay per click advertising beneficial since it helps you choose and select suitable keywords for your content. Hence, traffic should increase to your website.
I hope you've found some value in the above tips. As always, if you have any questions or feedback, please feel free to drop me a comment below.
Have a brilliant day!
Cheers,
Karina