You are creating quality content; yet, there is little to no traffic coming to your website. Your friend's blog is performing way better, and you can't help but get a little envious. She doesn't seem to be doing anything different from you, so what gives?  Here's how to optimize your blog post for SEO. 
SEO is an effective method of digital marketing that increases the visibility of your website. In other words, SEO are the invites that optimize your blog, so that people get to know about it. 
If you are a blogger, you've probably heard about the importance of SEO. Yet, you haven't completely wrapped your head around the concept. Search Engine Optimization (SEO) helps your content rank higher on an organic search result to help drive traffic.
In other words, optimizing your blog posts for SEO helps them perform better on all major search engines. Yet, how can one do this? Below we take a look at the top ways to optimize your blog post for SEO.
Keyword Research
The first to a successful SEO strategy is familiarizing yourself with the keywords your audience is interested in. To do this, you'll have to do your research and see how those keywords can fit into your content. Ensure that the keywords you choose are related to the content in question.
Tips to keep in mind:
Use Jaaxy: Jaaxy is a tool that helps generate keywords relevant to your content.
Use long- tail keywords: By using long- tail keywords, you invest more in longer phrases that allow for specificity.
Do not content overuse the keywords: Avoid overusing the keywords that you've picked out for your content. Also, do not force a keyword into a sentence. You could get penalized for this.
Choosing the Right Blogpost Title and Headlines
Your title is the attention catcher; it is what will make people want to read it. The same is true when it comes to Search Engines. Search engines focus on blog titles in an effort to understand its content.
Since you've already carried out your keyword research, you should have a keyword in mind. Ensure that you include it into the title naturally. Also, ensure that by adding the keyword, your title makes sense to both the readers and the search engines.
Using Keyword in URL
This is an important step that most bloggers are often unaware of and miss out on. Including your target keyword to your URL is just as important as adding it to your title. It helps the search engine learn what your content is about. The better the search engine understands your content, the better it will rank.
Image Text
You know how some bloggers ignore labeling their images? Yet, simply labeling them won't do the trick. While filling out the title of your image as well as the alt text, be sure to use the target keyword. Do not be afraid to use long- tail keywords while doing so.
Internal and External Links
Ever wondered how bloggers get their websites to link to other websites? External links are when you link to another website or another website links to yours. These type of links are often viewed as third-party votes by search engines. This, in turn, increases your ranking power.
By making your page relevant, you stand a high chance of having websites link to you. Also, always structure your content appropriately. Using internal links helps as well. You will notice that this post have a few internal links – I'd love for you to stay put on my site and keep reading 🙂
Internal links lead back to one of your previous posts on your website. You can do this by using anchor texts. Be sure to not overuse internal links on a single page. Moreover, ensure that your links lead back to helpful and relevant information.
Tags and Categories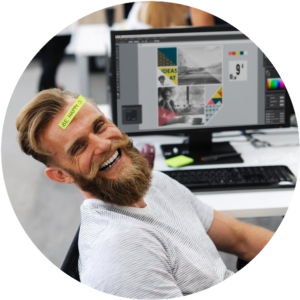 Tags and categories are methods that aid in organizing and putting together similar posts. Whilst selecting the keyword and tag to use, ensure that it is relevant to your readers.
Tags and categories are just as important for SEO optimization as it to your readers. They help your readers find relevant and useful information easier and faster.  
Hopefully you got some value of these tips on how to optimize your blog post for SEO. If you have any quetsions, feel free to reach out any time. You can reach me daily on Karina, or feel free to leave a comment below. 
Have a super day, and I look forward to hearing from you
cheers
Karina