You may have read about Wealthy Affiliate on my website or on other sites, and still not 100% sure if you want to join on a Starter membership (which is FREE) or on a Premium Membership. I can tell you now, that if you are unsure – then please read my full review here, and sign up for free as a starter member. No Pressure. However, if you are as impressed with Wealthy Affiliate as I am then please read on. Starting today for 4 days, you can take advantage of the Wealthy Affiliate Black Friday Sale!
Whether you already are a Starter member or no member at all – I can offer you a YEARLY membership for a mere $299! That's less than a $1 a day for amazing online business training and a superior support network! Please note – it's only available for 4 days!

On any other days of the year, the Annual price is $359 (which is still so much value for money). So to have the chance to get it for $299 is nearly half price 🙂 🙂 (Yes, I do think a smiley-face or two are appropriate here)
Personally, I have been a Premium Member paying monthly fees. Until today, when of course I couldn't say no to this great deal. I have already experienced Wealthy Affiliate first hand, and there is no doubt in my mind that I'll still learn something new from the owners and members in years to come. It was a no-brainer really.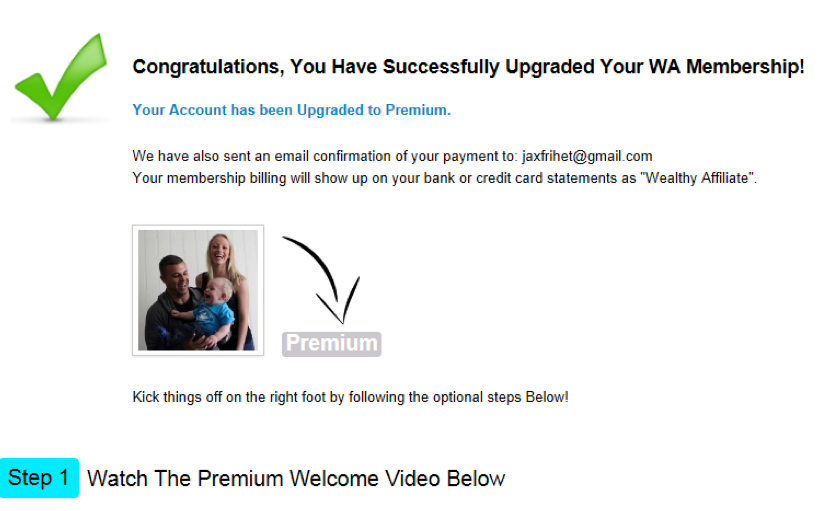 If you feel that you need more information, again, please check out my full review on Wealthy Affiliate here. You can also check out my page on how to make money with affiliate programs.
Join Now! and have a brilliant day!