Congratulations on making it so far!
Getting started and building your website makes the business opportunity very real, right? So now that the website is created, how do you make money of it? One of the easiest ways of making your site profitable is through Affiliate Programs.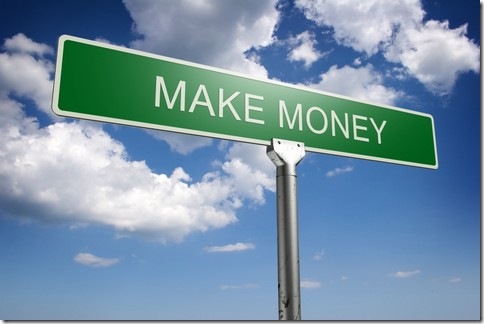 Affiliate Programs are created by a great selection of companies to help promote their products or services. When you sign up to become an affiliate for a certain promotion, you can create links to put on your website to promote these specific products. When people respond to your link, you make your money.
Depending on the promotion you choose, there are 3 main payment schemes available.
a)    Cost Per Impression (CPM)
This model pays according to the number of times the advertiser's banner is displayed on your site.  Generally, the amount paid is fairly small, but it's easy to earn…Basically, your visitors don't even have to click on the ad/link in order for you to make some money off it.
b)   Pay Per Click (PPC)
Pretty explanatory model. It is an advertising model where you get paid when your audience clicks on the ad link on your site. This payment model usually has a higher commission than the CPM model, but with a lower conversion rate. On another note, this model has a higher conversion rate than the CPA model explained below.
You are also able to use PPC to "buy" more traffic to your own site too. The same way other advertisers can pay you to get conversions on your site – you can pay for an ad on search engines like Google, Bing and Yahoo.
c)    Cost Per Action (CPA)
This model pays per sale or lead. While it does have the lowest conversion rate out of the three payment schemes, it does have the highest commission payments. As you will only earn money if your audience click through your ad/link AND follow those requirements of the supplier (whether it's buying a product or simply signing up for a service), you get the best results if you carefully select your advertisers/product to suit your target audience.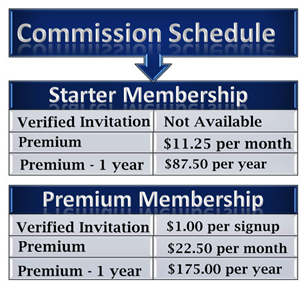 One affiliate program that pays according to the CPA model is Wealthy Affiliate. You would have seen details on WA other places on our website, so I won't go into details here on how to get involved with them. I just simply wanted to show you what they pay their members…
By now you would know that we don't get paid anything if you click on any of the links on our website to get more information on WA. And that's completely fine. As always, we encourage you to do your research and get all the information you need without spending money.
After all, you are reading this to learn how to make money, not spend it!
And the great thing about Affiliate marketing is that you can earn money off pretty much anything! You can choose any niche, if you will, that you are passionate about or wanting to learn more about yourself…and use that to earn a living.
The key to making money is choosing affiliate promotions that matches what you enjoy writing about. There needs to be relevancy between your Audience, Product and Content. There are affiliate programs available within so many niches; anything from pet food to baby clothes to music and education. You should promote products that are in the interest of your visitor, and that fits in with the rest of the content on your website.
Naturally you make more money the more traffic you get on your site. Write your blogs with engagement and you'll soon learn the tricks to increase your conversion rate.
Affiliate programs really do offer one of the easiest ways to make money with your website. If you have any tips or questions on affiliate marketing, please do take a minute to share below. We would love to hear from you!
Have a super day!
Cheers
Karina