Product Name: Fiverr Affiliate Program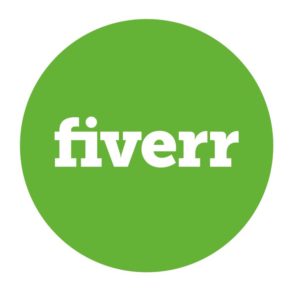 Website:
www.fiverr.com
fiverraffiliates.com
Cost: Free
Overall Score: 9/10
Introductions
This is a Fiverr.com Review. The Fiverr Affiliate Program is affiliated to the online marketplace commonly known as Fiverr. This online marketplace offers various services that are available for anyone regardless of their global location. You can either get signed up to Fiverr as a client offering services or as a freelancer seeking certain services.
With as little as $5, you can access the below-mentioned services:
Article writing and copywriting
Translation
Video and animation creation and editing
Graphics and Design
SEO Services, etc.
The Fiverr Affiliate Program works like any other affiliate program. However, in this particular program, you have to recommend services found on Fiverr using their affiliate links.
The earnings are on a commission basis and adheres to the Cost- Per- Action structure. In other words, you only earn a certain amount of money if a purchase is made from an affiliate link on your website. The commission structure is fairly decent in comparison to other affiliate programs – see current commissions to your right.
To be able to sign up to the affiliate program, you first have to sign up to Fiverr.com. Notably, it is important that you recommend quality products that are related to your website's niche.
Other online marketplaces such as Upwork and Freelancers.com do not offer affiliate programs. This only leaves us with one of the largest and popular online freelancer site: Fiverr. If you've used this site before, joining the affiliate program would help you earn some passive income on the side.
However, before joining the program, below are few advantages and disadvantages that are worth noting.
Pros
A variety of gig/ work options to select
High potential to earn good commissions
Flat based commissions are still a good amount
It is easy to join and sign up
The Fiverr Affiliate portal is easy to use and navigate
No requirements to join: Anyone, regardless of location and profession, can join the program
Cons
Works on a one-time commission for new customers only
The commission is flat based
The Fiverr affiliate portal offers very basic tools. There are a few banner ads in place for you to use, but nothing to shout hooray about. You may find that you have to create these yourself.

Who is it for?
This program is suitable for anyone interested in making a passive income on the side. Since you can easily use this program with other affiliate programs, one can still earn some good money.
It's perfect for those that are already familiar with Fiverr. This way, you are able to recommend quality services to your website users.
Support
The online support provided is helpful. To have any of your questions and queries met, simply contact their online team immediately. I haven't personally needed to contact them yet, but feedback from industry colleagues is positive.
Price
As previously mentioned, it is absolutely free to join this program.  You will, however; have to sign up for the program before you can start earning your commission.
Summary
Fiverr affiliate program is a legit affiliate program that can help you earn some extra money. By simply adding an affiliate link to their site, you can start earning your passive income. Considering its global reach, the potential income is quite high. Additionally, Fiverr is excellent for hiring someone to do your creative writing for your blog posts.
I have no problems recommending Fiverr and their affiliate program.
As always, I'd love to hear your questions and/or feedback.
Have a super day!
cheers,
Karina