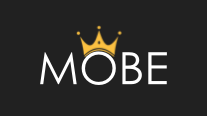 Updated 2018: "On June 4th, 2018, MOBE Ltd was sued by the Federal Trade Commission (FTC) of the United States of America"
Product name: My Online Business Empire (MOBE)
Website: www.myonlinebusinessempire.com
Cost: $49 + $19 per month…and upsells upsells upsells
Owner: Matt Lloyd
Overall score: 1.5 / 10
Introduction
My Online Business Empire is developed by entrepreneur Matt Lloyd, and is a training and internet marketing program, often referred to as MOBE. In fact, I will be referring to it as MOBE throughout this review. The program has a plethora of products aimed at increasing your internet marketing skills – none of which are free of course.
Pros and Cons
Pros
Commission structure is not too bad, some products have higher percentages than others
Some descent training
Cons
Constant upsells! You can't sell any products if you haven't bought them yourself
WARNING – It ticks all the PYRAMID boxes
Less than adequate customer service and support
Some of the products will not give you any new skills (in my humble opinion)
All the products are costly!
Did I say PYRAMID SCAM?
Who is it for?
I wouldn't recommend this to anyone, however, if you are really keen to promote Matt Lloyd's products, then I guess it's for you. When you join, you become an affiliate to promote these products, and can earn 50-90% commission if you sell anything (remember you have to buy every product before you are entitled to sell it).
I don't believe you will learn how to build a real business – and especially not if you have other passions then the products in this program. If you do have a particular niche you are interested in, then don't expect to get specialized training here on how to succeed in you own online business. For that, there are other much, much better affiliate programs available.
Support
If you are new to internet marketing, then of course first level support is going to be crucial, and especially in the beginning. And unfortunately the support at MOBE is not up to scratch at all. I have even seen examples of name calling and plain rudeness from the "support" team – and that's if you get an answer at all.
I don't know this first hand, but I have been told that the best place to actually reach Matt Lloyd and get answers to any questions you may have, is via his Facebook account. In my opinion, not good enough. By far.
Price
Where do I start? Below are some of the products you need to buy (and sell!) in order to get started and earn a commission.
$49 – My Top Tier Business (MTTB) 21-Steps
$19 per month – 21-Steps recurring fee from 2nd month onwards
$97 per month – Inner Circle Membership
$97 per month – MOBE Elite Earners
$97 per month – Done For You Emails
$194 – My Email Marketing Empire
$194 – OPT Formula (Outsourcing Formula)
$194 – Funded Proposal
$291 – Affiliate Bonus Domination
$9.95 – IM Revolution Handbook
$9.95 – For the 7 day trial access to MOBE Inner Circle
Oh, and let's not forget that you can join Matt's partnership for the little fortune of $1997 for the MOBE License Rights. Sure, if you buy into the partnership you actually get access to some training, but please believe me – you don't need to spend this kind of money to learn online business. In fact, it's absolutely possible to learn online business for FREE.
MOBE upsells don't stop at the partnership opportunity though…I'm not even going to bother going into too much detail about each of the below products, I am merely going to list them (while you are reading it twice just to make sure you saw the numbers correctly, right?;-)
$997 – Online Income Revolution by Matt Lloyd
$997 – The 90 Day Challenge
$997 – Six Figure Coaching Secrets
$997 – Add the Nitrous
$1997 – For 10,000 Leads in 100 Days
$4997 – Diamond Coaching Program
$8997 – Titanium Mastermind
Summary
Stay away – this is nothing but another ponzi scheme. It's very rare that I have nothing positive to say about a program, but this one got me…I find it both amazing and amazingly annoying that programs like MOBE get an online presence as they have.
If you are serious about building an online business and learning all the steps – please check out my #1 recommended program!
As always, if you have any questions or feedback regarding MOBE, please feel free to drop me a comment below. I would love to hear from anyone who's had personal experience with MOBE too.
And finally, just a friendly reminder to sign up to our newsletter to keep on top of any new blog posts in this world of earning a living working from anywhere.
Have a brilliant day!
Cheers,
Karina