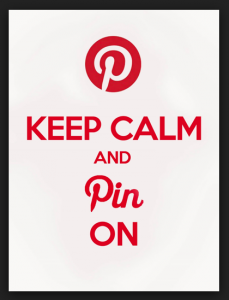 Regardless if you have recently built a website and started your online business, or you need to increase your earning potential on your existing business – these days you cannot escape the influence of social media. As a very minimum, you should share all your website content on all your social media. For the purpose of this article, though, I just wanted to show you a few extremely simple steps to significantly increase your Pinterest and Twitter followers.
Pinterest
1) Create your Pinterest account 😉
This is straight forward, and you simply fill out the details needed to get set up. Pin a few of your articles too, so you have at least got a few pins and boards.
2) Search for your niche, ie "Work from Home".
3) Click on Pinners.
You will then see all the Pinners that are pinning on your niche.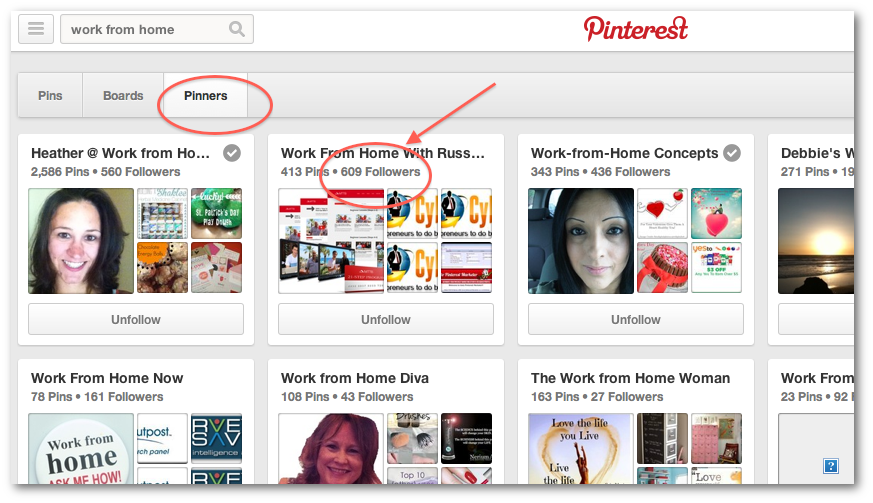 4) Follow a Pinner with lots of followers (500+)
Go into their profile to see all their followers
5) Simply start following all their followers
The great thing here is that these are people who's interested in your niche already! Pinterest will allow you to follow 300 people per day.
So how it works is that the people you follow are likely to follow you back. Personally, I went from 28 to 149 followers in a matter of 2 days. If you continue to follow 300 new followers per day for a week or two, you will soon find that your own following will double many times. And once you get a decent following, it will continue to grow organically.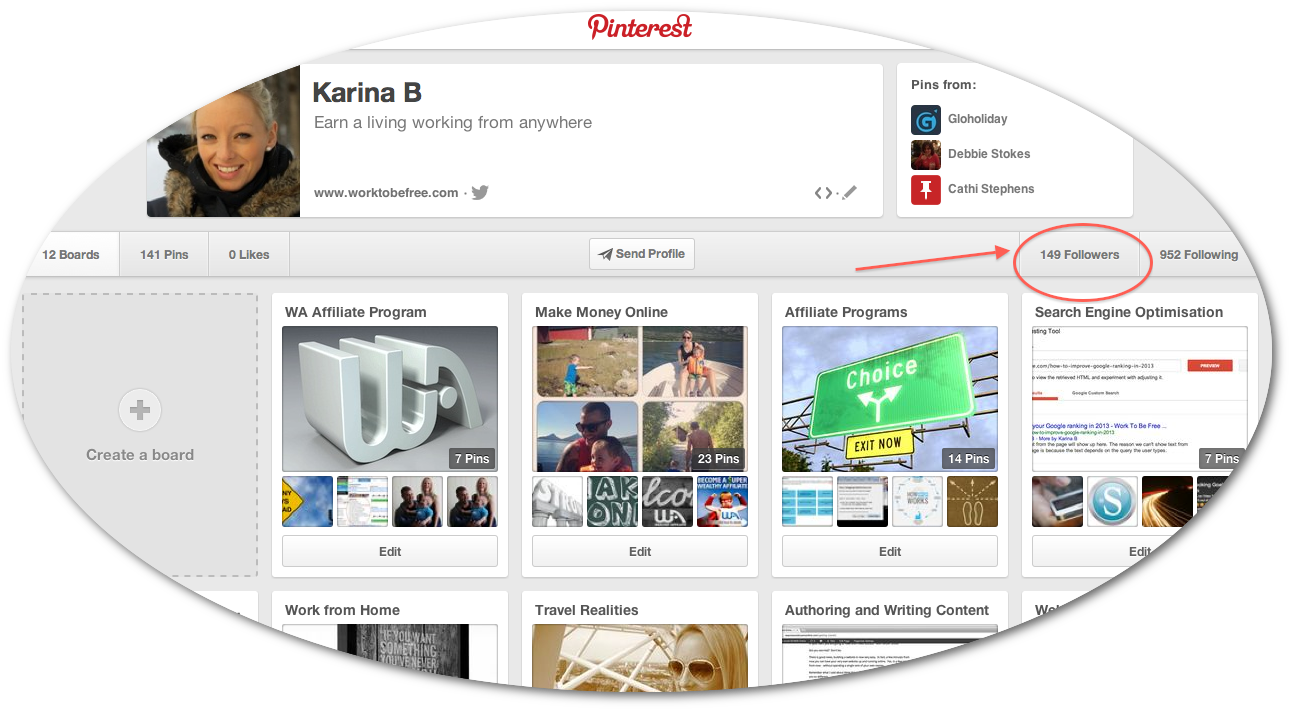 Twitter
The same principle works for Twitter. The main difference is that Twitter has no maximum number of people you can follow in a day.
Again, what you do is search for your niche. Then check one of the people in your very own niche that has a significant number of followers, and start following their followers.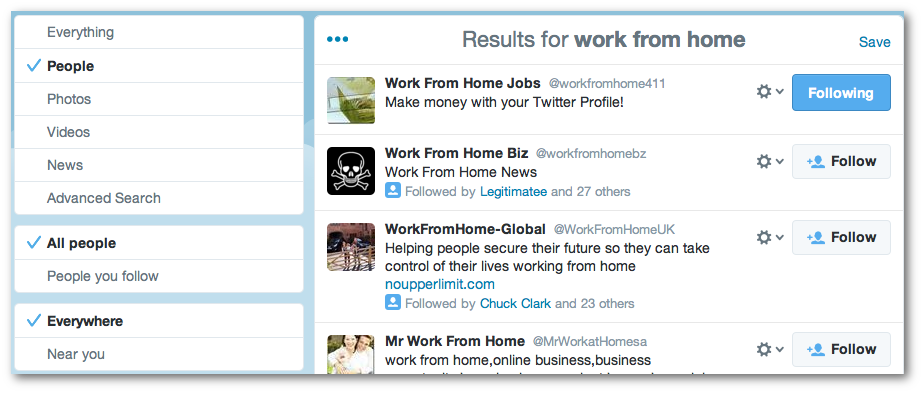 This is so simple and fool proof. Naturally, there are several ways in which you can increase your social media reach. I would love to hear everyone's experience and strategies. Please feel free to share below. And of course – please follow me on all Social Media by using the icons to your top right on the screen 🙂
And finally, just a friendly reminder to sign up to our newsletter to keep on top of any new blog posts in this world of earning a living working from anywhere.
Have a brilliant day!
Cheers,
Karina