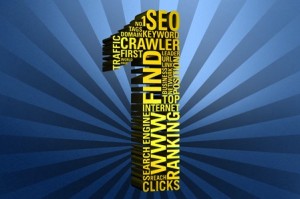 When you start building your website, it is only natural that you want the site to have a great ranking in Google immediately. Website ranking is a way of measuring the importance of website pages, and is determined by counting the number and quality of links to a page. While it's unlikely that your page gets 1st page ranking straight away, I will now guide you through some tips on how to improve SEO ranking in Google.
Quality content
Google values unique and quality content. The use of keywords are key, however, please refrain from overusing them. In fact, Google will 'punish' you if you do so. Place the keywords in the 1st paragraph of your post or page, and then continue to write in a natural way. Aim for at least 400 words in each article. And ask for feedback or comments at the end of each post. These are all metrics that will improve your Google ranking.
Webpage formatting
There are a few things to think about in terms of your webpage formatting. Always use your keyword in the Meta Title and the Meta Description (on every page/post), as this helps your ranking. Google also likes it when the use of Heading Tags is done in order. What I mean by this, is to use H1 for Titles, H2 for Sub headings and so forth.
External links
You can pretty much link to any external site, however, it will only work to your advantage (ranking wise) if the external links are relevant to the topic you are writing about. You can link to social media site, or to authority sites within your niche.
Let me use a personal example. As Wealthy Affiliate members, I would use my affiliate link when directing my readers to a video or tutorial on the Wealthy Affiliate website. It can be "Please check out the awesome Keyword Tool available to you as a Wealthy Affiliate member here". If you click the link, you will see that it opens a new browser and takes you directly to the page in question.
Internal links
Internal links can be even more efficient than external links, as Google doesn't like the overuse of external links. Internal links are links from page to page on your website, or post to post. You get the picture.
As an example again; you will see throughout our website that often if I mention Wealthy Affiliate, I will direct you to my Wealthy Affiliate Review rather than directly to the WA website. This, too, will improve your Google ranking.
As with external link, be careful not to overuse internal links. 1 use per post/page should be enough.
Authorship
The use of authorship in Google is a great way of standing out from the crowd, and you only need to set this up once. You need to add your Google + Account ID to Your Profile in WordPress, and then add your URL as a custom link on your Google + page. Once this is set up, you can use Google's Rich Snippet tool to check that is has indeed been set up, and you see a preview similar to the below.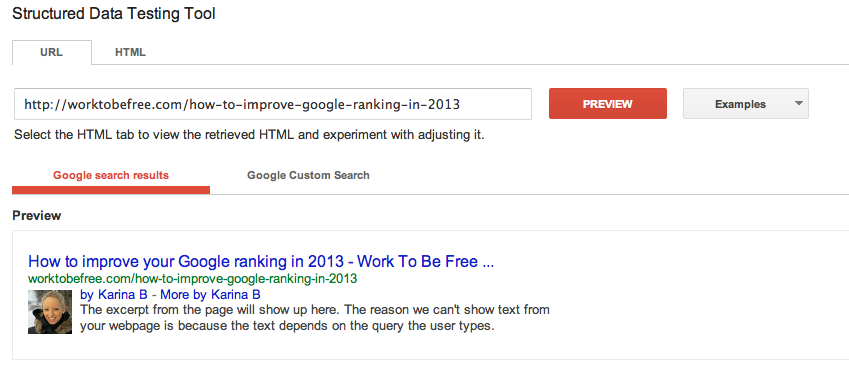 The above measures on how to improve your Google ranking are not the only ones out there, however, I do believe they go a long way and will help you get traffic to your website. As always, I welcome your feedback and questions, so please drop me a line below.