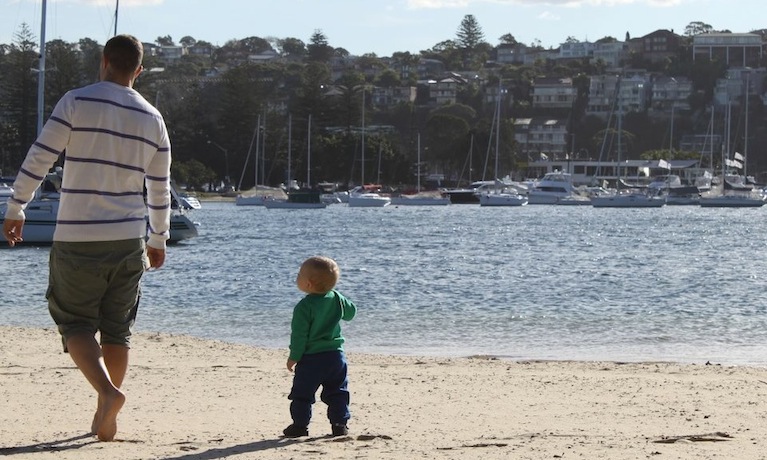 Seeing my wife has written all the content on our website so far, I figured it was time I officially introduced myself too. After all, we are in this business together. So I ask again – Are you ready to be your own boss? Did you leave school to get a job, like me, and got stuck in a rut? Do you go to work everyday wishing you had paid more attention at school? Wish you had a career you enjoyed instead of a job that just pays the bills?
YES??! Then I know exactly how you feel…I, myself, left school at 18 way back in 1996 (a lifetime ago I know). I got an apprentiship as a plumber and spent 12 odd years working in construction. Now, don't get me wrong – I have had an enjoyable fun life so far; I have an amazing family and wife, and a beautiful son of 2 years old. Even though I think he may be the anti Christ sometimes I love him to pieces, and time with him is precious. I've also travelled the world.
But there was something missing in my life and that was me being able to enjoy and fully emerse myself in a career I really loved! Again, don't get me wrong – I was working outside with like minded mates having a laugh whilst getting my hands dirty and that was ok, I guess. If you have to work for someone else you need to have fun for it to be bearable and I was also making good money!
That was my problem – the money! I made enough to be happy and provide for my family, I always had nice cars, clothes, holidays and I like(d) to spoil my son. And again, that's what was holding me back; I was stuck in a safety zone that was working but really not getting me anywhere!
One day I said enough is enough and threw myself into running my own plumbing business. Wow, did the work pile up – the easy part was out doing the plumbing, it was when I got home the real work started. And let me tell you it was hours and hours of never ending boring tedious billing of customers, invoices, OH&S documents for new jobs, insurances, paying material bills, organizing material, workers etc etc – ouch I'm getting a headache just writing this…All of a sudden I was not having fun and felt very much over whelmed. I'd lost all my spare time and my little family at home was feeling neglected and too right; that's exactly what was happening..
So I made a decision close the business, go back to working for someone else, get back my monthly RDOs, 4 week holidays and paid sickies (I love those free days off with a sick note, thankyou very much)… But all with a goal in mind to work on an online business in my spare time and trawl the internet until I found a way to do it successfully. And I did – I now take orders from nobody.
I am my own boss and I answer only to me (oh yes and the Misses she does tend to put the foot down occasionally)…I spent hour opon hour researching dozens of money making scams online – you know the ones that promise you can make $100,000 in the first month – yeah right, they don't exist but with persistence I came across Wealthy Affiliate.
What did Wealthy Affiliate do for me?
Wealthy Affiliate taught me how to build a website, to market myself, and with plenty of hard work and time they have been instrumental in making our website profitable enough so that I can now work and provide for my little family from any corner of the earth as long as I have a computer!
I have found my niche in the world where I belong – it took plenty of hard work and nothing happens over night but I did it and you can fulfil your dreams and follow your path too..
I advise you to check out our Wealthy Affiliate review here if anything in my life story is similar to yours – I'm no genius, but I made it work and I'm so much happier now!
Cheers,
Nathan