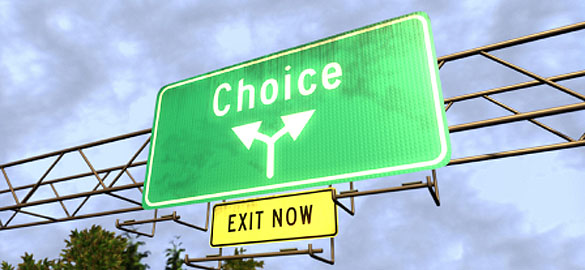 So you have decided to get started on an online business. Doing affiliate marketing. One important step to take will inevitably be finding affiliate programs in the market which suit your niche, and therefore tie in with the theme of your website. There are so many affiliate programs to choose from and I think taking time to find the right program is essential to your success. Many programs are low paying each month – meaning you would have to be generating thousands of customers to actually make a living out of promoting their product.  And so, in my personal opinion, targeting affiliate programs with high commissions is the way to go.
Getting involved with other companies' affiliate programs is a great way to earn money, but you definately need to make smart choices picking the right ones. You don't want to promote a product that does not fit in with the niche you have chosen for your website. This may make your site feel disjointed and confusing to potential customers, and (once you have traffic to your site) losing it through confusing content is definately not the way to go.
To find these programs you will need to do some research, or simply continue to read this very post. But in all seriousness, research is the way to go, and who knows; you may find an affiliate program not many people know about that could generate great income for you. You could start by having a search such as "Highest paying affiliates","Affiliates that pay above $250″, "pay per click","50% plus paying affiliates","affiliates with high conversion rates" etc. Like I said, there are plenty of avenues for which to find yourself suitable affiliate programs.
Wealthy Affiliate
Personally, I got into our online business with the guidance of Wealthy Affiliate. For my wife and I, this has been a real game changer – not only all the support I get from the program, but the great structure I have developed being involved in the community.  It has a month by month continual payment for affiliate members, so if someone goes through my affiliate link and signs up as a Premium Member; for as long as they are members, I make a conversion off their subscription. This to me is a great money earner as this affiliate program is so involved and awesome -and member don't really tend to unsubscribe as it is such a great learning pool. To see more about the exact earning potential within Wealthy Affiliate, please refer to our post "Making Money with Affiliate Programs", or read more about it directly on their website here.

Other high paying affiliate programs
Curadebt. They provide debt settlement services and pay $250 a sign up which can quickly add up.
Clickbank also pay great conversion rates and has a program that can help you select other affiliates that suit your niche.
ShareAsale has extensive and proven success for their affiliate members – they help find products to promote which suit your niche.
SFI is another affiliate program that helps entrepreneurs create an income working from home – the program has good sign-up commissions.
As always, I am happy to answer any questions you may have. Please note that I will elaborate on the above affiliate programs in separate reviews very shortly.
Have a lovely day!