Product name: Juice Plus+
Website: www.juiceplus.com
Cost: To join will cost $50 with an additional auto-ship requirement of $70 per month
Overall score: 3/10 (NOT RECOMMENDED!)
Introduction
There are a good number of online opportunities for anyone looking to make money. However, the number of unscrupulous online business gigs are just as high, if not more, as the reputable ones. This makes it even harder for one to sift through the online world without having been cheated off of their money.
For the purposes of this article, I'll have a thorough look into Juice Plus+ and their virtual franchise. With all the Juice Plus+ Reviews out there – is this Legit or a Scam?
What is Juice Plus+?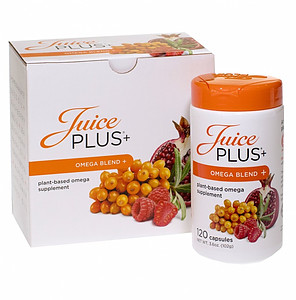 The inception of Juice Plus+ can be traced all the way back 1993. In 1970, a company known as the National Safety Associates (NSA) was founded by Jay Martin. Along the years, Juice Plus+ which is manufactured by the National Alternatives International, become one of the NSA product lines. The insurmountable growth of this nutritional product line earned it the Multi-Level Marketing (MLM) title.
Given the fact that there a good number of nutritional supplements infiltrating the market today, Juice Plus+ has set itself apart quite well. By creating unique products, the nutritional supplements provided by Juice Plus+ are designed to replace actual fruits and vegetables.
Their supplements include, but are certainly not limited to soups, blends and shakes that act as meal replacements.
How Does It Work?
Yet, how does one make money with Juice Plus+? As previously mentioned, Juice Plus+ is a Multi-Level Marketing (MLM) business. This means, that it offers two particular avenues for others to make money from their products. They include:
Earn bonuses from recruiting people
Earning a commission by selling their products to others
To join, you have to pay $50 just to sign up and follow up with a $70 of monthly orders. However, they do ensure that you have access to a wide variety of resources to help you get started. From receiving your own custom website to accessing numerous training sessions, Juice Plus+ ensures that you are fully equipped for the job.
It is important to note that your commission solely relies on your rank. There are seven ranks that one needs to navigate through, with the Distributor as the lowest one. The National Marketing Director is the highest rank, and therefore; earns a higher commission and more benefits.
For instance, the Distributor (lowest rank) only earns Retail Sales Profit. The second lowest rank which is the Direct Distributor will have you earning a Retail Sales Profit plus a 6% commission. The National Marketing Director earns a holiday bonus, 22% commission, 20% business monthly bonus and so much more. Anyone confused yet?
Notably, for those wishing to advance on the seven rank compensation plan, recruiting is a must. Recruiting others is what will help you climb the ladder faster, rank higher and earn more.
That said, maybe you're considering getting into the Juice Plus+ recruiting business. If so, there are a few things you ought to know. Below we take a look at some of the advantages and disadvantages of working with Juice Plus+.
Pros
Clinical Research For Credibility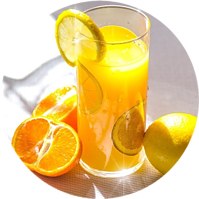 Juice Plus+ has obviously done their research on how its ingredients can benefit an individual if their website is anything to go by. Moreover, they back up their health benefits claims by stating that their research was conducted by top institutions. This does indeed; increase their level of credibility and reliability.
However, there is a substantial amount of contradicting claims. Certain critics claim that Juice Plus+ has no additional health benefits that match their claims. Others, however; claim otherwise. Notably, the claims made by Juice Plus+ should be taken with a grain of salt.
History
As previously mentioned, Juice Plus+ was started in 1993 by the National Safety Associates (NSA). Needless to say, they've been around for a really long time. If it was an illegal program or company, chances are it would have been sniffed out.
Cons
Monthly Subscription
Once you purchase a product, the monthly subscription that comes with it is compulsory. This means that you not only purchase an individual product, but a good number of them to match the subscription.
For instance, some products will require that you pay a certain amount every month to receive the product you just purchased. More specifically, certain products require a four months subscription, while others require more. Hence, you end up paying for the product every month until the subscription runs out.
Hence, Juice Plus+ ends up making more money, and you end up using more money than you had initially planned.
Questionable Marketing Tactics
Juice Plus+ has been found to use questionable marketing tactics to reach others. According to a few ex- members, some of the tactics they were required to use included spamming others on social media.
Lack of Transparency
Multi-Level Marketing (MLM) companies are subject to disclose their earning potential. However, the Juice Plus+ Company does not adhere to this particular requirement. Hence, it is hard for anyone to predict their earning potential once an individual joins.
Growth Depends On Recruiting
Remember the ranking system mentioned above? One can only progress through the ranks by recruiting others. In other words, the more people you recruit, the higher your rank. Additionally, the higher your rank, the higher your commission.
Your growth heavily relies on your marketing and negotiating skills. Once you've run out of possible prospects, only skills can help you reach a wider audience.
Ability To Work Is Subjective
The claims made by individuals that have used this product are subjective. Some preach on its effectiveness, while others consider it to be a waste of money.  Hence, whether or not their products work remains questionable.
Who Is It For?
This type of business is only suitable for those that are good at recruiting others. Granted on the fact that your progress solely relies on your ability to recruit, it will require a lot of effort and work.
Support
Once an individual signs up, they have wide access to the necessary resources. These resources are beneficial in helping one understand how the system works. Moreover, they are designed to help members get started.
Essentially, they do have a reliable support system. From what I can tell from my research and discussion with members and ex-members alike, the Support has been a strong point.

Summary on Juice Plus+
This type of business is highly restrictive and requires high amounts of investment. Hence, the chances of making a loss are even higher. I would definitely not recommend it unless you are really good at recruiting.
However, is it legit? Yes, Juice Plus+ is legit and is not a scam.
A Better Way To Make Money Online
If I've kept your attention to the end of this review, then I feel like it's my obligation to tell you about my #1 recommendation; a better way to make money online, and the place where I've learnt everything I know about affiliate marketing and monitizing a website. This very website is 100% a result of my efforts learned at Wealthy Affiliate.
The affiliate program they offer is world leading, with more than 1.4 million members to date. It's completely FREE to join, as any legit affiliate marketing program should be – feel free to read my in-debt review here (I wrote it more than 5 years ago when I first started out, but I will stand by it today as I did back then). I am not one to push a sale down anyone's throat, so all I ask is that you do some reseach before deciding on a program online that will give you the tools and training to be successful online. Feel free to have a quick read of how I got started too.
If you have any questions or thoughts regarding Juice Plus+, or Wealthy Affiliate, or anything else, please do not hesitate to leave me a comment below. I'll most certainly get back to you
Have a super day!
Cheers,
Karina