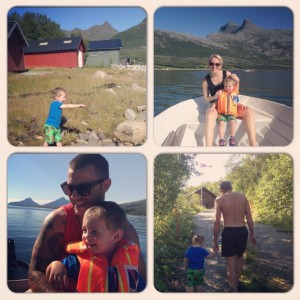 For the first time in our lives, we were actually making money during the holiday. The hard work that we have put in on our website and our affiliate marketing project, is finally starting to pay off. Sure, we worked for a few hours every day during the holidays, but at least we went.
Having recently returned to Australia from 3 weeks in Norway to visit my family and friends, the biggest challenge this week has been battling jet lag. Flying across the world with a 2 year old is certainly not the most relaxing adventure either, but nothing beats a long big loving hug from my mum which I hadn't seen in more than a year! In brief, we got to spend 2 weeks with my closest family, and a week with the best of friends.
I wanted to mention a few options out there for making money while travelling. Personally, we got there through our involvement with Wealthy Affiliate; however, there are other ways too.
Continue reading "How To Make Money During The Holidays – Happy Travels!"