I've been working with affiliate marketing for some years now, but I would by any means call myself an expert. As with most industries these days, this one is forever evolving, and there are always new and improved ways to optimise your site and message.
As someone starting out totally green, I could not have done this without the support of Wealthy Affiliate and all the helpful members. Here are just a few ways to seek support:
Live Chat
If you want an answer immediately, the best place to go is on the Live Chat. I have found that, regardless of hours of the day, there is always someone on Live Chat. These are other members helping each other as we are all in this together, and we are sitting on different levels of expertise.
Wild Card Search
Should you be unsure of where to find what you are looking for, then an easy way is to just use the wild card search in Wealthy Affiliate.

To illustrate, I searched for "support", and below are a list of options…certainly no lack of it 🙂
Site Support
This is your website technical support. Site Support is available 24 / 7 for members to ask for help with their website(s). Whether you have a technical issue, or simply don't know how to update certain themes etc, they are able to assist. Personally, I am working on 3 different websites, and seeing I'm no whiz on this stuff, I turn to the Site Support team frequently – these are a bunch of awesome, respectful, really responsive people! Rarely have I waited more than ten minutes before they are on the ball helping out. Invaluable!
Training
There is extensive training available. There are training modules available for all skill levels, and in different formats too:
Video training as well text tutorials
Interactive discussions
Classrooms on variety of topics
Live weekly webinars (you can also watch past webinars)
Task based courses with step by step, easy to follow instructions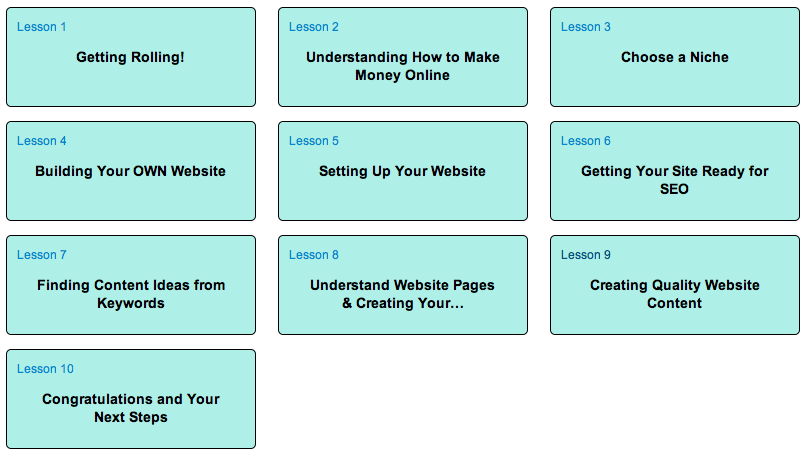 Of course, training by itself is not enough. Wealthy Affiliate also offers excellent tools to help you in your research, content writing, and website building as well as maintenance:
Keyword research tool
WordPress Express (website builder)
Low competition keyword lists
Stable and secure hosting for unlimited websites (premium members only)
Over 1400 website templates
Rapid writer (to help you write your content)
Wealthy Affiliate delivers a truly all inclusive education and service platform for your online business that is unmatched.
As always, I'd love to hear from you – feedback, comments, experiences with other affiliate marketing organisations – please drop me a line.
Have a fab day!
Cheers,
Karina