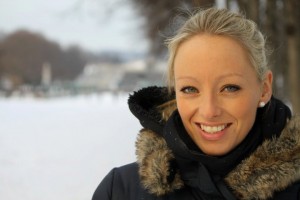 Welcome and thank you for visiting our site.
The main purpose of this site is to show you how to make money on the Internet. But no business without proper introductions, right? …
There's me, Karina (Norwegian), my fiancé Nathan (Australian), our awesome little toddler Lucas Jax (3)…and we recently welcomed our latest additions – twin girls Lily and Emma (what a mad house we live in;-)
So here we are, loving family with close family members on different sides of this planet. I can tell you right now, it's a situation where it's hard to make everyone happy and be everywhere all at once!
Our family situation is probably the main reason for deciding to make a change, to take the leap, to find something…somewhere…that gave us the opportunity to get an income working from anywhere in the world. The website name really does explain it well – Work to be Free.
Not knowing quite where to find a profitable online business, we did what most people would do to search for the answer…google it! Having spent a couple of months researching dozens of business opportunities, both legit and scam versions, we finally decided to join Wealthy Affiliate. Not because it's the #1 ranked affiliate community in the world, and not because it's free (but, yes it is)…
We decided on Wealthy Affiliate because throughout the research stage, the response from other members was nothing short of impressive! I'm not one to fall for big, loud, motivational speeches; I just want the truth presented in a friendly and responsive way. And we got exactly that, even before we signed up.
From knowing practically nothing about online businesses, we now follow the plans set out in WA; get the skills – get educated – build your website – make money – (and in our case-) travel and spend time with family!
We work from home (or the beach) everyday, and would love to help you do the same.
Thanks again for taking the time to pop by our page, it really means a lot. If you would like to join us within Wealthy Affiliate right away, you can register here to create your FREE starter membership. We hope you will check out the rest of our site too; we have tried our very best to give you an honest and informative session on what we do and how you, too, can get started.
Please feel free to contact us directly if you have any feedback or questions. You can leave a comment below, send us an email, or connect on any of these social media sites:
Wealthy Affiliate
Twitter
Google+
Facebook
Pinterest
LinkedIn
Street Articles
And of course, please sign up to our newsletter to keep on top of any new blog posts in this world of earning a living working from anywhere.
Have a wonderful day!
Cheers,
Karina & Nathan